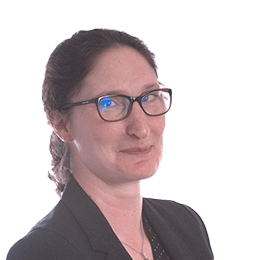 Mary Lomas
Associate Director - Solicitor
Mary is a qualified solicitor with over ten years of experience working in personal injury.  Mary joined Thorneycrofts in 2017 and now deals with fatal accident claims, serious orthopaedic and internal injuries,  brain injuries and pain syndrome type cases.   Her experience means she is well versed in dealing with liability issues, particularly those involving motorcyclists.  Mary has been described as compassionate and "on the ball "with an excellent work ethic, by her clients.
In her spare time Mary enjoys riding her horse, playing netball, running, and Pilates. She is also a keen baker.


I would like to say special thanks for great work and professional customer service to Mary Lomas.
Mary Lomas – on the ball with everything, kind, caring, considerate. Kept me informed and handled my case with compassion.
I am delighted to recommend Mary, working with her is a pleasure. Receiving a brief in her name guarantees that it will have been carefully considered and meticulously prepared with the sole purpose of putting her client's arguments as fairly and forcefully as the facts allow. She has excellent judgment and I value her opinion greatly. A first rate solicitor, with a first rate record of success. You would struggle to instruct better.
- Jame Byrne, Barrister – 9 Gough Square