For most people, the home they own will be their biggest financial asset. You may have spent years paying off your mortgage in order to become the outright owner of your property, however, if you are nearing retirement, you may have aspirations of experiencing a more comfortable retirement, providing financial support for family members or you may be in need of a cash injection for another purpose.
The unique features of our free mobile app enable you to have access to your solicitor and streamline the conveyancing process, improving the efficiency of your property transaction and giving you the ability to track the progress of your case at all times. Sign documents quickly with our digital signature system, keep up to date with 24/7 access to the progress of your case, certify your ID remotely and much more!
Equity release may be the right option for you as it can enable you to make the money that is tied up in your home, work for you.
How does equity release work?
There are two options when it comes to equity release. The first is a Lifetime Mortgage which enables you to take out a mortgage on your property, whilst retaining ownership.
The second is Home Reversion. This method requires you to sell part or all of your home to reversion provider who will, in turn, provide you with a cash sum, either in one payment or staggered over regular payments.
It is also worth noting that in order to apply for equity release you must be aged 55 and over.
The amount of equity you can release will depend on several key factors including your equity release provider, your age, the value of your property, and your health including any medical conditions you may have or may have had previously.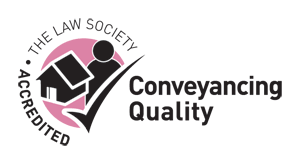 How is equity release repaid?
When you release equity you are essentially taking out a loan with against your property, however, you will still be the owner of your property and you will be able to live in the property for the rest of your life.
The loan and any interest that you accrue will not need to be repaid until you pass away or you enter long-term care.
Likewise, if you take out an equity release plan with your spouse or partner, the loan will not need to be repaid until all deedholders have passed away or entered into long term care.
Equity release experts
Our specialist conveyancing solicitors are equity release experts and will be able to advise whether it is the right option for you.
We understand that any type of property transaction can be daunting, however, you can rest assured that our knowledgable team will be with you every step of the way, from an initial consultation where we will discuss your equity release options, to providing step by step advice throughout the process itself.
You will always be kept up to date and receive the information you need as well as regular updates from our dedicated conveyancing team.
If you are considering releasing equity from your property, our team offer a free initial consultation.
We will discuss the benefits and pitfalls of equity release and help you decide whether it is the right option for you.
If you'd like to learn more about our equity release services please speak to a member of our conveyancing team today by calling 0330 058 0118 or complete our online enquiry form and a member of our team will get in contact with you at a time that is more suitable for you.