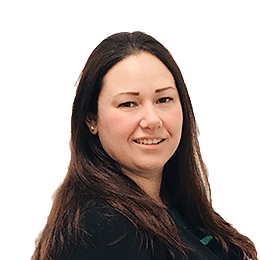 Sarah Coxon
Solicitor
Sarah joined Thorneycrofts as a Solicitor in June 2017 and has an excellent understanding of both sides of the litigation process, having had over 10 years experience working at both Claimant and Defendant law firms.
Sarah specialises in Catastrophic Injury Claims, assisting and supporting Claimants who have suffered with complex and life altering injuries, such as brain or spinal injuries.
Having grown up aboard in both Saudi Arabia and the Netherlands, Sarah loves to travel and makes an effort to visit to at least one new destination per year. When in the UK, she enjoys trying new restaurants, attending music concerts and spending time with her family.


Sarah Coxon was especially excellent at providing customer service, very efficient and professional.
Sarah Coxon was very good and professional.
Sarah Coxon has been brill, couldn't have asked for someone better.
Sarah is a specialist who goes the extra mile to achieve maximum compensation for clients. She has good judgement to pursue the strongest points in her client's cases.  Sarah knows the losses to claim and the best experts to use to get the best results
- Henry Vanderpump, Barrister – St John's Buildings