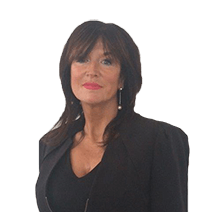 Marcella Nathanson
Solicitor
Marcella has over 18 years experience within the personal injury sector, initially with Filex and qualified as a solicitor in 2007, following passing PGDL and LPC with Distinction.
She specialises in high value complex injury claims including amputations, fatalities, brain injuries, spinal injuries, severe burns and industrial disease (including asbestosis, and cadmium/dust inhalation).
The superb range of testimonials and recommendations that she has received over the years are as a result of her tenacious approach to getting the best settlement possible for her clients. 
Away from work Marcella has a broad range of interests including aerobics, spinning, weight training, theatre, cinema, opera, classical literature, politics, football, travelling, walking and socialising.
She is also a volunteer with MENCAP and Caritas and has recently volunteered with the Mustard Tree Project.

Ms Nathanson has a genuine concern for and awareness of her client's needs and it is apparent to me that a strong rapport and trust is established with her clients. She will not shy from the difficult cases and consistently achieves great results. – Toby Sasse – Barrister 18 St Johns Street Chambers
- Toby Sasse, Barrister – 18 St John Street Chambers
When the talents of the true litigator were being handed out; determination, legal tenacity yet delivered with charm and equanimity, Marcella was clearly at the head of the queue.
- Paul Kirtley, Barrister – Exchange Chambers