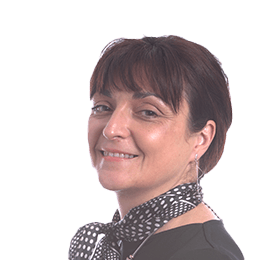 Lisa Smith
Barrister
Lisa joined Thorneycroft Solicitors in August 2016 having spent 17 years in a leading law firm in Manchester where she specialised in high value road traffic accidents, fatal accidents and employers liability claims including brain injuries, spinal injuries, and severe orthopaedic injuries. Lisa is a Barrister and was called to the Bar in 1999. She is a member of the Bar Council of England and Wales and the Honourable Society of the Inner Temple. Lisa's ethos in relation to her work is that the client always comes first and is highly regarded as tenacious and dedicated in her work. She has considerable interest in those injured in motorcycle accidents and has attended many motorcycle events to promote awareness to those who have been injured.Outside of work Lisa enjoys skiing and horse riding, supporting Manchester City, spending time with her family, and walking her beloved Jack Russell, Shnibes!
Privacy Policy
This website privacy notice sets out how Thorneycroft Solicitors uses and protects any information that you give Thorneycroft Solicitors when you use this website.
Thorneycroft Solicitors is committed to ensuring that your privacy is protected. Should we ask you to provide certain information by which you can be identified when using this website, then you can be assured that it will only be used in accordance with this privacy statement.
Thorneycroft Solicitors may change this policy from time to time by updating this page. You should check this page from time to time to ensure that you are happy with any changes. This policy is effective from 01/05/2018.
What we collect
We may collect the following information:
Name
Contact information including email address and telephone number
Demographic information such as postcode, preferences and interests
Other information relevant to customer surveys and/or offers
We will collect the information directly from you via completion of our enquiry form on the website.
What we do with the information we gather
We require this information to understand your needs and provide you with a better service, and in particular for the following reasons:
Internal record keeping
We may use the information to improve our products and services.
We will also collect and process your personal data if you have consented to receiving marketing in respect of our services. You are able to unsubscribe or withdraw your consent at any time by emailing [email protected] or writing to 'Marketing' at Thorneycroft Solicitors, 9a Bridge Street Mills, Bridge Street, Macclesfield, Cheshire SK11 6QA.
Security
We are committed to ensuring that your information is secure. In order to prevent unauthorised access or disclosure, we have put in place suitable physical, electronic and managerial procedures to safeguard and secure the information we collect online.
Retention
If you do not instruct us in relation to your legal matter, your personal details will be retained for a period of 12 months.
If we are instructed in relation to your legal matter, we will keep it in line with our data retention periods. Details of our retention period for your legal matter can be found within our Client Care Letter and/or Terms of Business, under the heading file retention.
Links to other websites
Our website may contain links to other websites of interest. However, once you have used these links to leave our site, you should note that we do not have any control over that other website. Therefore, we cannot be responsible for the protection and privacy of any information which you provide whilst visiting such sites and such sites are not governed by this privacy statement. You should exercise caution and look at the privacy statement applicable to the website in question.
Your Rights
You have the right to complain to the Information Commissioner at ico.org.uk Tel: 03031231113
You have the right to obtain confirmation your personal data is being processed by us and can obtain a copy of your personal from us. This will be provided without charge. Please send such requests to [email protected]
You have the right to ask us to correct personal data.
You have the right to ask us to delete your personal data or stop processing it, unless it is necessary for us to retain it to comply with our legal obligations and/or the exercise or defence of legal claims, as set out under 'Retention'
You have the right to object to us using your personal data.
Google AdWords
This website uses the Google AdWords remarketing service to advertise on third party websites (including Google) to previous visitors to our site. It could mean that we advertise to previous visitors who haven't completed a task on our site, for example using the contact form to make an enquiry. This could be in the form of an advertisement on the Google search results page, or a site in the Google Display Network. Third-party vendors, including Google, use cookies to serve ads based on someone's past visits to the website. Of course, any data collected will be used in accordance with our own privacy policy and Google's privacy policy.
You can set preferences for how Google advertises to you using the Google Ad Preferences page, and if you want to you can opt out of interest-based advertising entirely by cookie settings or permanently using a browser plugin.
×